Red Bean Rice Bran Buns 红豆奶香米糠餐包
Ingredients
(Recipe reference : here with some changes)
260g High protein flour
40g Homemade Rice bran flour
5g (1t +1/4t) Instant yeast powder
50g sugar
3g salt
50g Egg
50g Whipping Cream
120g Milk
25g Unsalted Butter
Filling
Red bean paste

Topping
Some black/white sesame seeds/Poppy seeds
Method :
Mix all the ingredients except butter and knead until smooth.

Add in butter, continue to knead to form a smooth and elastic dough.

(I used Noxxa function #10 for dough).

Wrap and store the dough in a container and leave to prove 12 hours or overnight in the fridge.

Punch down the dough to expel air. Divide into 12 equal portions (about 60g each) and cover with wet cloth and rest for 10 minutes.

Place red bean paste (about 20g each) in the center of the dough, seal and shape into round ball.

Place the dough with point down, on greased baking pan.

Cover with plastic wrap or cloth and leave to prove for 30-40 mins (or double size).

Egg brush and sprinkle chopped black/white sesame seeds/poppy seeds.

Preheat oven at 175c and bake for 25 mins.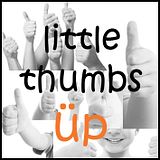 This post is linked to the ev
ent, Little Thumbs Up June'15 Theme~Cream